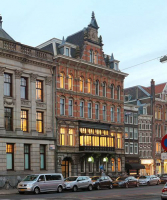 Awareness Centred Listening Online replaces the Deep Listening Essentials live course.
This is an interactive and experiential online course which combines the power of listening with awareness to offer compassionate and effective communication both face to face and online. It is a method suitable both for professional listening and for everyday situations.
This course provides a full experience of Awareness Centred Listening Training in six sessions across two days. This process of self-discovery leads towards resolution and healing, which is often transformative. Awareness Centred Listening emphasises our being open to communication while staying in contact with ourself. Good connection with others lies at the heart of communication. Here we are shifting our training to listen with presence and compassion across online connections.

For whom?
This course is suitable for those who already use listening as an essential part of their work and who wish to complement and enhance their listening expertise.
The course is led by Rosamund Oliver.
Location: Online.
Course fee: €325.00 includes VAT.
Each day commences at 09:00 and concludes at 18:30.
Booking: Please use Booking on the previous page or below.
This training takes place online. You can book for the course directly at Booking on the previous page or below. This will take you to another website.
For more information about this course please contact: https://centrumvoormindfulness.nl/en/contact/form