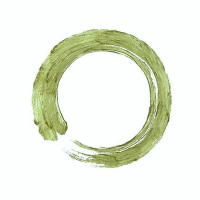 Advanced Deep Listening One Day Online
Sunday 6th June 2021
Session 1: 10:30am - 1:00pm CET (9:30 am - 12:00pm UK/Ireland)
Session 2: 2:30am - 5:00pm CET (1:30 am - 4:00pm UK/Ireland)
There will be a short break halfway through each session.
This online day is an opportunity for members of the Delta Circle to meet and practice Deep Listening though sharing exercises and guided meditations online. There are also a few places available on this day for people who have done the Advanced Deep Listening Course.
Many listeners have now found that our interactive and live-time approach when meeting online is a viable way to experience real opportunities for deep listening and sharing. This course is designed for Listeners wishing to build upon the listening training they have already received with us.
Recent research has shown how much we physically and neurologically affect each other during contact and communication, which is very relevant to deep listening. In this one day we will focus directly on how we affect each other while communicating, and how we can use listening centres as a tool to understand this during listening interactions. Several people have expressed an interest in working more with shadow, bias and prejudice and this way of exploring will throw even more light on the shadow in listening.
Course fee: £75.00

Use the Booking button at the bottom of the page to join us and then watch out for an email from This email address is being protected from spambots. You need JavaScript enabled to view it. with further details.
Please check your JUNK/SPAM folders.
CPD attendance certificates available on request.
Cancellation policy

In the case of cancellation up to four weeks before the start of a Deep Listening Training course, all course fees will be refunded, minus £30 administration costs. In case of cancellation two-four weeks in advance, half of the course fees will be refunded. In case of cancellation less than two weeks before the start of a course there would be no refund.