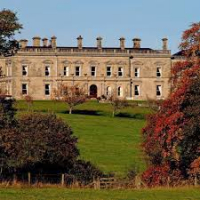 In this Part 2 of the full Deep Listening Intensive training we will focus on deepening our understanding of the dynamics of the listening relationship, looking at what is hidden or obscured. The four aspects or qualities of compassion are explored in greater detail, particularly how they arise in the listening relationship. Time will also be spent looking at how boundaries are experienced in listening. There will be opportunities to refresh your knowledge the three core skills of Deep Listening: Embodied Awareness, Supportive Presence and Compassionate Connection.
This course takes advantage of the special venue of Dromantine, near Newry, Northern Ireland, a beautiful early 19th century house with extensive grounds, lake, colourful woodlands and pleasant walks set in the 320 acre estate with the Mourne mountains and Slieve Gullion in the background.
The beautiful grounds, tranquil, peaceful atmosphere along with the modern facilities make Dromantine the perfect venue for retreats.
Registration and supper commence at 5pm on Sunday and finishes at 5pm on Tuesday.
Accommodation
All bedrooms are single occupancy with:
en-suite facilities
telephone
free broadband access
Lift to the upper floors
Catering
Vegetarian option available.
Location
Dromantine is located five miles north of Newry and is just off the Belfast/Dublin road. It is 45 minutes drive from Belfast, and a one hour drive from Dublin airport. Due to this location and to excellent rail and bus connections to Newry, Dromantine is convenient for people coming from any part of Ireland or via Irish airports.
Course fee: £310.00. Includes accommodation and all meals.
Booking: You can book for the course directly at REGISTER on previous page. This will take you to another website.
Cancellation policy
In the case of cancellation up to four weeks before the start of a Deep Listening Training course, all course fees will be refunded, minus £20 administration costs. In case of cancellation two-four weeks in advance, half of the course fees will be refunded. In case of cancellation less than two weeks before the start of a course there would be no refund.