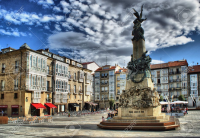 This five-day course is a complete practical training in using the transformational method of Awareness Centred Deep Listening, ACDLT®, designed by Rosamund Oliver, which harnesses the life-changing potential of bringing simple awareness to listening.
Participants using listening as an essential part of their work, will find that this course complements and enhances their existing communication training. Also by providing an antidote to exhaustion while listening, this method can increase resilience for the Listener.
Through applying the three core skills of ACDLT®, Embodied Awareness, Supportive Presence and Compassionate Connection, we can listen fully to another person in depth. We open deeper channels of listening within ourselves, hearing even subtle or unspoken communications. By being fully present to another, we can stay focused and open to any communication that we experience.
Awareness Centred Deep Listening Training, ACDLT®, brings the listening tool of awareness to specially designed interactive exercises. And through practising meditation and simple reflections, participants can personally experience of the power of the natural listening mind, bringing compassion, clarity and openness into the listening exchange. How to apply this method into work and life is an integral part of the training.
As basic listening skills are not covered, this course will benefit those who already know how to listen.
The training is given in English with translation into Spanish.
Location: This course takes place in the beautiful green city of Vitoria-Gasteiz, in Basque Country, Spain. the veue is at the Instituto Música, Arte y Proceso. Paseo de la Zumaquera 35, bajo 01006 Vitoria Gasteiz Telf. 945143 311.
Fee: €295.00 which does not include meals or accommodation.
Proposed Schedule:
Day One 10:00-1:00 and 15:00-19:00 = 7hours
Day Two 9:00-13:00 and 15:00-19:00 = 8 hours
Day Three 9:00-13:00 and 15:00-19:00 = 8 hours
Day Four 9:00-1400 = 5 hours
Booking, please use REGISTER on the previous page:
For more information about this course please go to https://www.agruparte.com/formacion-intensiva-en-deep-listening-escucha-profunda/